Mother Of Triplets Killed In Rivers
Comfort Ikunga, a mother of five girls and a set of triplets, has been allegedly killed in her home in Rivers state, by persons yet to be identified.
The recent killing took place in Rumuekini community in Obio Akpor local government area in Rivers state.
Her killing has continued to send shock waves around the neighborhood.
The 38-year-old woman was said to be stabbed while asleep, a fact which made the incident more questionable.
As residents decried the security situation in the state, some have also wondered if neighbours were all asleep or carried away by other activities, while the deceased was being attacked.
While speaking to newsmen , husband of the deceased expressed shock, as he explained that he only went out to watch football and on returning, his wife had been stabbed to death.
Residents and concerned bodies have in time past, expressed worries at the security situation in River State, and have called on the Police and other security agencies to step up their activities in order to provide safety for residents.
Following several attacks that have recently plagued Rivers State, the State Police Command said nothing would be left to chance in investigating the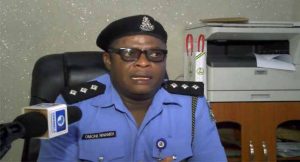 murder.
The police promised to continue to do their best in ensuring that the security situation in Rivers State was not left in the hands of common criminals.
They have also continually urged citizens to join efforts with security agents and be more vigilant, as "fighting crime requires the efforts of all citizens".